Intake Porting
The benefits of upgrading to a larger diameter 60mm throttle body can be increased by
also opening up the airflow path in other components such as the air filter, AFM, connecting
boots and the intake manifold.
Here is an example of how metal was removed from the intake manifold.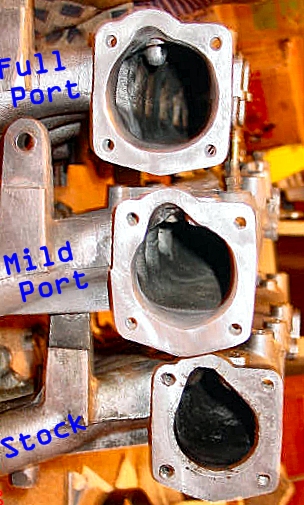 pic thanks to pallnet on zcar.com
Here are tips from zcar.com's bloodyknucklz

If you want to do it yourself; which just takes time and patience use a hand held die grinder
Take the new gasket you will be using (as a template) and place it against the intake.
Mark the material you want to remove. then slowly go to work.
The material is quite thick material where you will be grinding but be careful.
When you have the material removed just start sanding it down then polish using gradually finer abrasives.
Blow all the metal out using high pressure air hose or jet of water
You don't want all those little fragements of metal going into your precious motor.